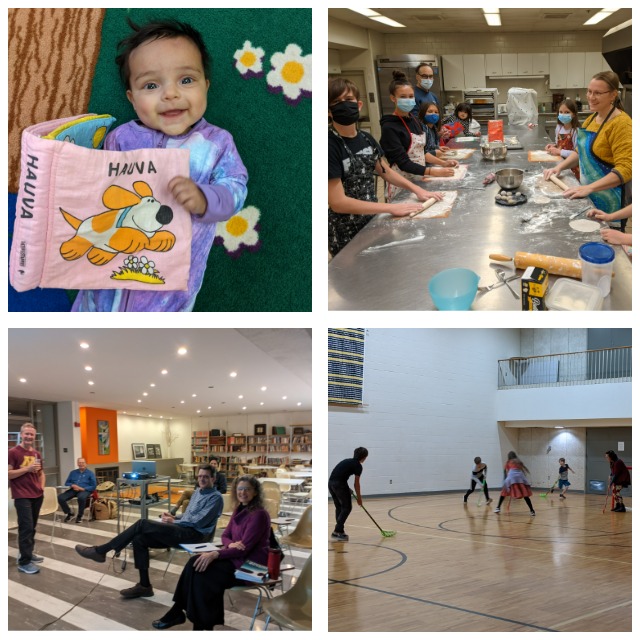 If you are a Minnesota local or know someone who is, we are happy to announce REGISTRATION IS NOW OPEN for spring semester!

Thank you for your support as we continue to navigate the pandemic with abbreviated semesters and new adaptations of our traditions. After a longer than usual winter break, we are excited to announce that in-person courses will begin March 5th!
We will meet 6 times, in our classrooms at Christ Church Lutheran education wing, 3244 34th Avenue South, Minneapolis. Classes are held first and third Saturdays 10-11:30am. Sähly (floor hockey) is played on first Saturdays, and Finnish baking is taught and tasted on third Saturdays. Classrooms may be added based on interest/registration.
Mark your calendars for:
March 5, 19
April 2, 16
May 7, 21
Our annual Kevätjuhla (spring party) will be held after class on May 21st.
---
LITTLES: 0-4 years parent-child song, story and play
CHILDREN'S BEGINNER: Finnish literacy, topical vocabulary, culture, baking and sähly
CHILDREN'S IMMERSION: Finnish literacy, topical conversation and fluency, culture, baking and sähly

IN-PERSON CHILDREN'S COURSES PRICES:
$65 for Beginner and Immersion
$50 for Littles

ADULTS: Combined Beginner/Intermediate class for adults. Materials used in class will be based on the textbook Finnish for Foreigners. 

IN-PERSON ADULT COURSE PRICE: $80
---
REGISTRATION:
Registration is the same process for in-person and online courses. Note that both adults and older teens may register, but please make an additional note if the student you are registering is under 18. In PayPal, please write down the name(s) of the student(s), name of class(es), total price and the email address (parent/guardian email of students under 18).
Payment and registration via PayPal at finnishschoolofmn@gmail.com